Chairman and President's Report - November 2016
When preparing our opening comments for the recent 2016 MMI Fall Solutions Conference, with its theme of Building Better Tomorrows, we reflected on the state of MMI and of the broader advisory solutions industry. As multiple speakers emphasized in Boston, we are currently navigating what is perhaps the most profound period of change and transformation that any of us have experienced during our entire careers in financial services. During this extraordinary time, MMI remains fully committed to supporting the evolution and professionalism of investment advisory solutions. Our initiatives and activities continue to be motivated by being a trusted resource to our members; we will enable, facilitate and shepherd industry leadership and growth. 
To refresh our perspective, we reached out to over 4,000 members of the MMI community in September to solicit direct feedback by conducting a survey asking which MMI services members value most and which areas MMI should prioritize when allocating resources. We broke down the survey responses into three categories of respondents: the general membership, primary contacts at each member firm, and members of the Board of Governors. Interestingly, with some variations in weightings by category, the results were remarkably - and encouragingly - aligned across the groups.
"And the survey says...."
| | |
| --- | --- |
| Top Valued Services | Priorities for Resource Allocation |
| Networking opportunities | Theme-oriented events |
| Large conferences | Industry data collection and analysis |
| Access to industry data and analysis | Thought leadership |
| Thought leadership |   |
These findings synch with the leadership priorities and six areas of focus that the MMI team has been concentrating on throughout 2016. As we head into the final months of the year, we thought it would be useful to provide you with quick updates on each focus area, highlighting several initiatives that we have been working on:  
 
Membership Experience
---
As a member-driven association, our team focuses every day on ensuring that the MMI membership is vibrant and growing - and that we are delivering valuable resources along with a first-class membership experience.
Membership - Membership remains strong at 176 firms, with over 22 new member firms added so far this year and retention close to 90%. The 35% of members that have been part of our organization for 10 years or longer represent a strong base, and we are now seeing significant interest in membership from small and medium-size asset managers and solutions providers. With the release of the DOL Fiduciary Rule, organizations that have traditionally been more commission- or product-oriented, such as banks and insurance companies, are seeking the benefits of MMI membership. If you know a firm that would be a good candidate for membership, please contact us so we can reach out to them.
Conferences and Events - 2016 has been a year of evolution for MMI's event calendar. Members have told us that while they value the broad-based content and networking opportunities of the large MMI conferences, they are equally interested in more intimate sessions focused around narrower sets of topics. Accordingly, we added a number of smaller, topic-focused events this year - including special DOL Fiduciary Rule roundtables, separate forums on digital advice and on managing portfolio risk on advisory platforms, a two-day Emerging Asset Managers conference, and our new Leadership Pathway Seminar - the success of these events informs our plans for 2017. We also took our popular Connect Forum series on the road to Dallas, Boston, and Chicago. Through the end of October, MMI had hosted 14 different events attended by nearly 1,300 individuals in 2016. In 2017, we will host our inaugural Distribution Leadership Forum for top wholesalers in February and another Emerging Asset Managers conference in San Francisco on March 1st. Our two major conferences next year will be the always sold-out Sales & Marketing Leadership Summit at the Eau Palm Beach on March 21-22 and the Annual Conference - which will be moving to the fall as a three-day event with specialized tracks. Mark your calendar now for October 2-4, 2017 at the Swissotel in Chicago, and view our complete event calendar 

here

.
Aligned Communities within Our Larger Organization - We constantly seek opportunities to connect and align professional communities within the larger MMI organization. As an example, this year we identified emerging asset managers as an underserved segment and launched an effort to align this group with a specific program of events, access to distribution partners, and research and insights on challenges specific to their businesses. This effort - and other similar ones - will continue in 2017.
Revitalized Member Committees - The MMI committee structure has been streamlined into eight open-membership committees defined by functional roles (e.g., Legal & Compliance or Tech & Ops) and by types of investment products and solutions (e.g., Alternative Investments, ETFs, or Mutual Funds). New committees focused on Human Resources, Marketing, and Data and Analytics are now being formed. Contact us if you'd like to get involved - or if you would like to expand the participation of your firm by including subject-area specialists. MMI committees are a great way to connect with other members with similar interests and share information and best practices.
 

Data Initiatives
---
Our recent survey validated that industry data is a top driver for individual members and their firms. Accordingly, we are evolving our data strategy with a renewed focus on collection, analysis and insight, and access.
Making Data "Actionable" - We've formed a new Data Steering Council to review the types of information MMI currently collects from member firms and how it is packaged in 

MMI Central

 and the annual 

Industry Guide

. This oversight group will help us determine how MMI's proprietary data can be expanded, enhanced with more meaningful analysis, and delivered most effectively.
Adding Third-Party Resources - To continuously expand the breadth and depth of our data coverage, we are also in discussions with a number of well-known third-party researchers, including Albridge Analytics, FUSE Research, and McLagan, whose work would complement and supplement the data MMI already provides to members.
Improving Data Access - MMI OnDemand, our dynamic, online analytics tool developed in partnership with Dover Financial Research, puts MMI's proprietary database of investment advisory solutions statistics at your fingertips. The platform has now been rolled out to 75 users at 40 member firms. Contact us if you are interested in adding your firm to the onboarding queue.
  

Education Initiatives
---
MMI is committed to educating individuals about our industry and enhancing their skills - from university students about to enter the job market to young professionals who would benefit from core training and even experienced wholesalers seeking a leg up in today's increasingly competitive environment.  
Attracting Young Talent to Our Industry - Envestnet Institute On Campus, a partnership between MMI, Wheelhouse Analytics, and Envestnet, is helping to fill the talent gap in our industry by attracting and preparing university students for a career in wealth management. Now in its fourth semester, this innovative program is being offered this fall on 17 university campuses with over 350 students estimated to be trained by year end.
Providing Foundational Training - Our 

core eLearning platform

, developed in partnership with Wheelhouse Analytics, enables member firms to deliver cost-effective training on the fundamentals of advisory solutions to their employees. Through September, over 1,200 individuals have gone through the eLearning curriculum, and we continue to see strong interest from firms - especially solutions providers - seeking to give their employees a broader perspective on how our industry operates.
Making Wholesalers More Effective - MMI's newest education offering, developed in conjunction with Wilke Associates, is the 

Wholesaler Training Center

. The Center is an online platform that provides member firms with a competitively-priced training and coaching tool to help wholesalers gain a competitive edge and become more successful. Launched in June, the Center consists of 19 pre-taped webinars presented by an all-star lineup of industry and sales distribution experts, and we're already seeing strong interest and adoption. Check out this timely new resource as you make your 2017 budget plans. 
Broadening Our Educational Shelf - MMI views education as the linchpin of career development and increased professionalism in our industry. As we head into 2017, we are pursuing discussions with several industry associations and education companies about ways to collaborate on a learning curriculum focused on wealth management. More to come!  
 
Next Generation Initiatives
---
Helping to prepare the next generation of industry and MMI leaders is critical to the health and continuity of our organizations. MMI's efforts in this arena intersect with our education initiatives and workplace diversity programs.
A Busy Year for 2015 Leadership Pathway Class - MMI's inaugural class of 25 "up-and-coming" leaders capped a busy year by organizing and hosting our first Leadership Pathway Seminar. The one-day event brought together aspiring, younger professionals with a host of industry veterans for sessions focused on leadership development and hot topics like the impact of FinTech, the DOL Fiduciary Rule, and others. During the first year of the 

Leadership Pathway

 program, the 2015 class also participated in mentoring activities, networking events, and monthly conference calls with guest speakers from MMI's Board of Governors.
2016 Class Announced at Fall Solutions - We had the honor of introducing the 25 members of the 

next Leadership Pathway class

 in Boston. It's an extremely impressive group of individuals - representing all segments of the MMI membership - and we expect the second year of this innovative program to be even more dynamic and rewarding than the first. We want to acknowledge the dedication and creativity of the Leadership Pathway task force, chaired by Jason Ainsworth, Joel Hempel, and Brian Schappert, in getting the program off to such a successful start.
Expanding Gateway to Leadership - MMI formed a partnership this year with the Hispanic Association of Colleges and Universities (HACU) and launched a pilot to include Hispanic students for the first time in 

Gateway to Leadership

, our long-running summer internship program for minority college students. This represents an important milestone in our efforts to expand the program's recruiting base beyond Historically Black Colleges and Universities and include additional students who might not otherwise have a natural pathway to a career in financial services.
Promoting Women in Advisory Solutions - MMI is pleased to announced that Cheryl Nash, President of Fiserv Investment Services, and Lori Hardwick, COO of Pershing, have agreed to serve as co-chairs of a new initiative aimed at attracting applicants and promoting career development for women in the advisory solutions industry. The initiative will engage participants through a program of educational, networking, and mentoring activities. This exciting effort will kick off in 2017.
 
Advocacy and Industry Developments
---
As the "voice of the advisory solutions industry," MMI promotes industry dialogue around key issues and marshals resources to help overcome common challenges.
Preparing for the DOL Fiduciary Rule - Since well before the announcement of the final DOL rule in April, MMI has been committed to helping member firms understand its far-reaching implications and prepare for implementation. We quickly mobilized to add a special half-day roundtable at the Annual Convention just two weeks after publication of the final rule, hosted a full-day, closed-door Forum for members in late May, and have since held several webinars and conference breakouts on this important topic. Our Legal & Compliance Committee, in addition to going in-depth on this subject at its 2016 Seminar, provides an ongoing forum for member discussions and information sharing. The Committee also submitted a follow-up letter to the DOL requesting clarification regarding model providers under the Department's definition of fiduciary.
"Seeing the Forest for the Trees" - Thought leadership is one of the areas that members value and prioritize most highly. Furthering our efforts to advance the discussion on Goals-Based Wealth Management as well as Impact Investing in recent years, a new theme that you will see MMI promote in 2017 is Convergence. In more words, the coming together of forces that are driving the alignment of firm, advisor, and investor interests toward the delivery of scalable, technology-enabled, personalized financial advice. This is an important secular shift for our industry and one that we believe deserves further examination and discussion.
Progress on MMI Models Hub - The Models Hub - the vision of an industry utility sponsored by MMI to standardize and streamline model portfolio communications between asset managers and sponsor firms - is closer to reality. Operated by Envestnet, the Model Hub has been demonstrated to 30 firms, the additional requirements garnered from those demos have been incorporated, and it is now operational and being vetted and tested by two large sponsor firms.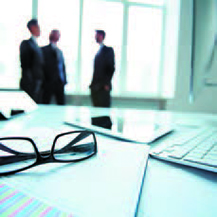 Governance and Administration
---
Behind the scenes, MMI took a number of important steps this year to improve our operational efficiency and enhance member services. These efforts are already paying dividends and position our organization for future success.
New Offices in New York - We completed the transition of MMI's primary headquarters to mid-town Manhattan this past summer. While we maintain a small satellite office in the Washington, DC area, the bulk of the MMI staff - including the entire senior management team - now operates in New York City. Come visit us in our new home at 1177 Avenue of the Americas!
Increased Governance Transparency - We felt it was important to codify the process by which firms are added to and removed from the Board and how empty seats are filled. As part of this effort, a Nominating Committee was created to oversee the selection of Board members and MMI Officers.
Investing in Enhanced Digital Capabilities - This past spring, we completed a major upgrade to the backend of our website platform, making our site mobile friendly and responsive to many digital devices. We also piloted our first live webcast of an MMI event at the May DOL Rule Forum, opening a potential new complement to our conferences. We are now in the final testing phase of implementing a powerful, industry-standard CRM solution that will allow us to optimize member contact information and provide enhanced member support. In 2017, we will invest further in improved website navigation and search engine optimization while also expanding our social media efforts.
Making Our Collective Voices Heard - Over the summer, MMI conducted a rigorous RFP process to select a media relations consultant. We are now kicking off this new engagement with the New York-based team at Peppercomm and look forward to enhancing our organization's media profile and shining a light on the invaluable work that our industry does in Building Better Tomorrows for investors.
These are just a representative selection of the many activities and efforts now in progress. It is an ambitious agenda, but very achievable with your continued engagement and support. 
Please mark your calendar now and join us on Tuesday, December 13th at 4:00 PM Eastern Time for a MMI All-Member Town Hall Web-Meeting. We will provide more detail on these initiatives and highlight other ways MMI can help you and your firm to Connect, Know, and Grow. 
From all of us at MMI, a sincere thank you for your ongoing encouragement and partnership. 

John Sweeney
EVP, Retirement & Investing Strategies
Fidelity Investments
Chair, MMI Board of Governors


Craig Pfeiffer
President & CEO